Poster concept for the 70th Anniversary 2020 British Grand Prix, developed to hearken vintage poster visual approaches where hand-drawn imagery was king and approaches that emphasized speed and drama.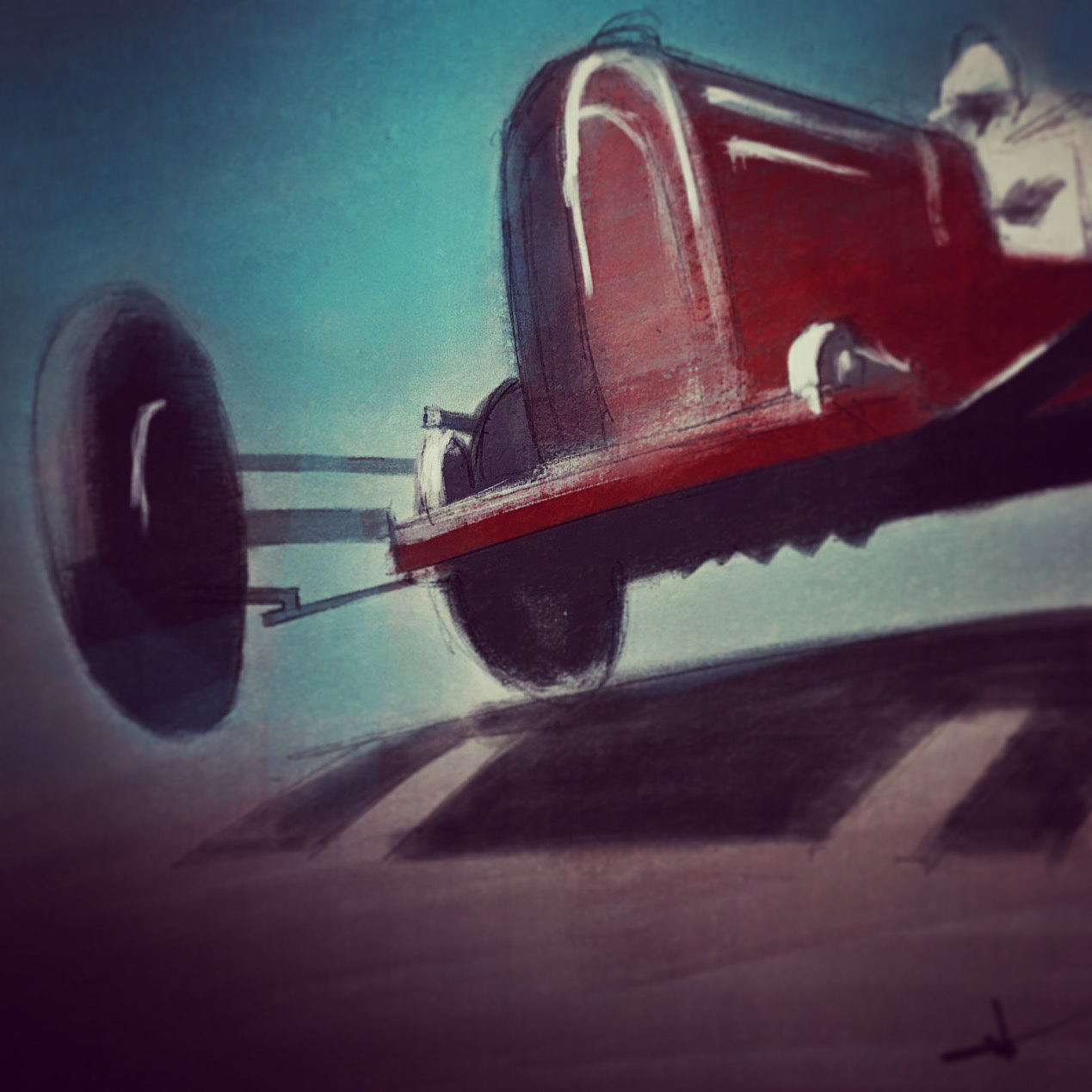 sketchwork: I did a Geo. Hamm sketch to mimic old-style grandprix images that emphasized drama  ... Modern F1 cars don't generally leave the ground quite like this unless you're literally bashing the kerbs or having an accident, nonetheless, I love the drama and that sense of drama needs to be relived.

Alternate concepts and a Verstappen sketch.